The largest container ship in the world has departed the Port of Felixstowe after its first UK visit.
The MSC Loreto left at about 05:30 BST, having arrived at the container port in Suffolk at about 01:00 on Tuesday.
The Port of Rotterdam, one of its previous stops, said it had a capacity of 24,346 TEU (20ft equivalent units) – the world's biggest container vessel.
It said it took over the title from the OOCL Spain, which has a capacity of 24,188 TEU.
The vessel, operated by the Swiss-headquartered Mediterranean Shipping Company and is registered in Liberia, started its maiden voyage from Ningbo in China in April.
World's largest container ship arrives in UK

'I want to see how big this ship is and it's huge'

Largest container ship arrives in UK
The Port of Felixstowe said about 8,500 TEUs would be exchanged before the 400m-long (1,300ft) ship departed.
It was due to leave at 23:59 on Thursday, but left several hours later.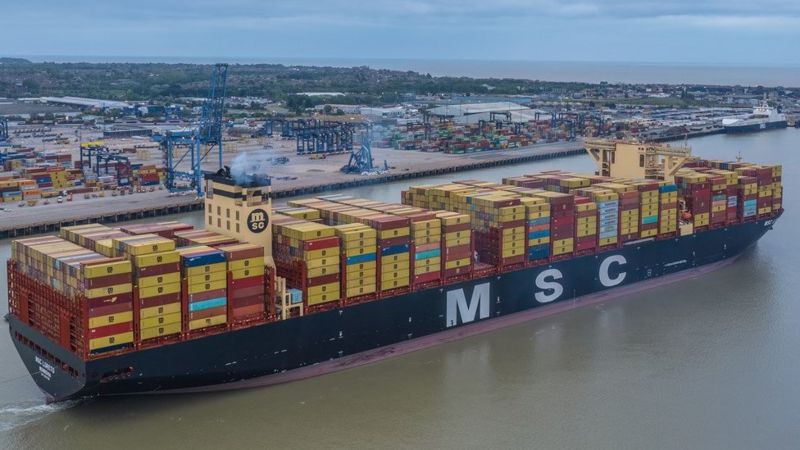 Source : BBC