Tourists visit Sualkuchi to witness the world famous Muga & Pat handloom industry at work.
Tourists to visit Kamakhya Temple & State Museum during their visit to the city.
World's longest river cruise 'Ganga Vilas' ship reached Guwahati at 03:30 PM today, on 42nd day of the voyage. All the 28 tourists travelling on board were given a rousing reception at the IWAI Pandu port after it anchored with Saraighat bridge on the backdrop.
After disembarking, the tourists were offered tea while they relished the colourful folk dance performance by troupes of Karbi and Tiwa communities by the bank of the Brahmaputra in the milieu of a sublime evening Sun against the mystical Saraighat bridge here today. The tourists were received by Additional Chief Secretary, Maninder Singh; Deputy Commissioner (Kamrup Metro), Pallav Gopal Jha; Regional Director, Inland Waterways Authority of India (IWAI), A Selvakumar among others. The visiting tourists will be visiting the Kamakhya Temple along with the Assam State Museum tomorrow morning before they leave for their onward journey to Mayong & further.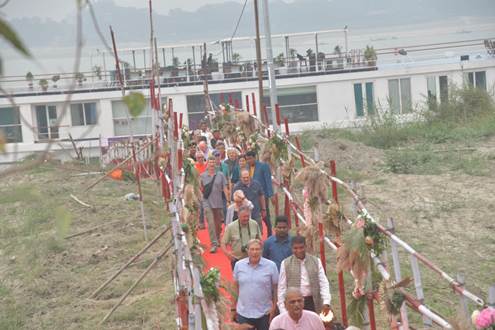 Earlier during the day, the tourists visited Sualkuchi to witness the rich and vibrant textile & handloom industry of Assam. Mesmerised by the craft, the tourists exalted at the sight of magical motifs weaved onto the Muga and Pat Silk. The weavers showcased the brilliance of Assam's handloom industry to the visiting tourists who enjoyed the sheer genius of the artisans.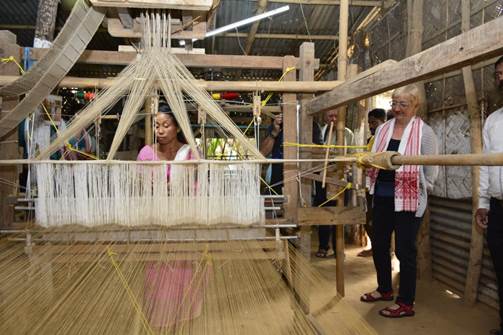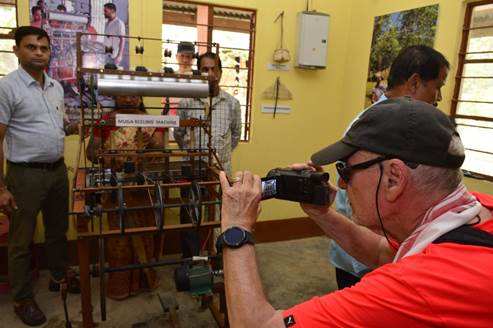 Flagged off by the Prime Minister Shri Narendra Modi, the historic cruise set sail from Varanasi on January 13, 2023, and, after traversing through Indian states of Uttar Pradesh, Bihar, Jharkhand and West Bengal as well as Bangladesh, arriving at Dhubri in Assam on its 39 day of the voyage. Dubbed as the longest river cruise in the world, the Varanasi to Bogibeel voyage by the Ganga Vilas is scheduled to complete the journey when it anchors at Bogibeel in Dibrugarh drawing a close to this exotic experience of river cruise.
Source: PIB