Union Minister for Ports, Shipping and Waterways Shri Sarbananda Sonowal inaugurated and laid foundation stones of projects worth Rs. 270 crore at Deendayal Port, Kandla, Gujarat . The Minister inaugurated Oil jetty no. 7 worth Rs.73.92 crore at Deendayal Port, Kandla in the presence of Shri Shantanu Thakur, MoS, MoPSW, Shri Shripad Naik, MoS, MoPSW and other senior dignitaries.
The jetty will enhance the liquid handling capacity, by 2.00 MMTPA, of mainly edible oil, and fulfil the future requirements and will reduced the Turn-around time of the vessels. This T-shaped Jetty is 110 m long and 12.40 m wide and can handle the large size of vessel upto 65000 DWT and 14 m depth. The project has led to an indirect employment of around 1000 plus and direct employment of around 250 plus, during the construction phase.
The foundation stone of three Projects namely Development of back up area from oil jetty 8 to 11 worth Rs. 98.41 crore; Development of 4 lane road from LC236B to C.J- 16 worth Rs. 67 crore; Construction of dome shaped storage shed in cargo jetty worth Rs. 39.66 crore was also laid by Shri Sonowal.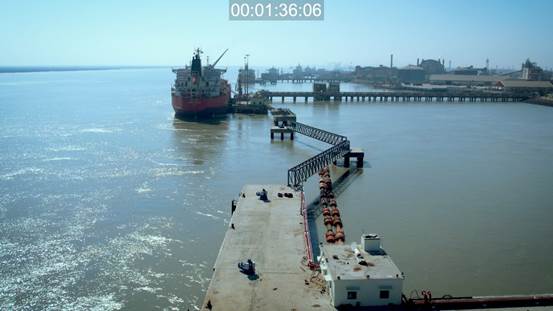 During this occasion Shri Sarbananda Sonowal said, 'these Projects will enhance Port Infrastructure along with boosting its Logistics performance as well as the overall Economic Growth for its entire hinterland. They will also improve the cargo handling capacity of the port along with further improvement in the turnaround time of the ships and faster evacuation of the cargo''. He said ''Deendayal Port is the number one port of the country in terms of cargo handling and through these projects its capacity will be increased which will be beneficial for the entire region.''
Highlights of other Projects
1.Development of back up area from oil jetty 8 to 11 Addition in the storage capacity of liquid cargos Fast evacuation of liquid cargo as back-up area proposed for liquid terminal is behind the Oil Jetty's, hence, reduce turn-out time.
2. Development of 4 lane road from LC236B to C.J- 16 Better connectivity Reduction in traffic at port.
3. Construction of dome shaped storage shed in cargo jettySheds can provide unobstructed clear span of 30 m. and height of 9 to 12 m.
Roofing panels are mechanically seamed (Interlocked) and free from holes, nuts, bolt overlaps and sealants, ensuring almost zero maintenance
This structure is upto 50% Economical compared to Conventional Roofing System.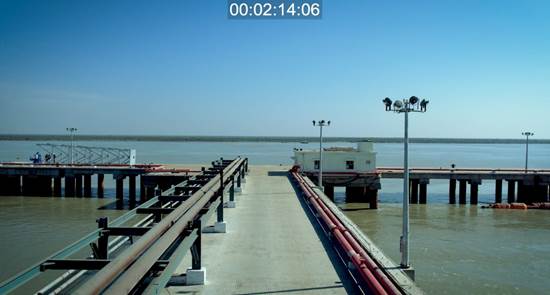 It is to be noted that, Ministry of Ports, Shipping and Waterways as part of its commitment for the development of Port Sector in India has identified 74 projects worth Rs. 57,000 Crore under Sagarmala Programme in the state of Gujarat. Out of which, 15 projects worth Rs. 9,000 Crore have been completed; 33 projects worth more than Rs. 25,000 Crore are under implementation and 26 projects worth Rs. 22,700 Crore are under development. These projects are being implemented by central line ministries, major ports, state maritime board and other state agencies.
Source : PIB